Open council paying attention to every little voice of Yeongdong-gun County residents

---
홈으로
Open Chairman's Office
Greetings from the Chairman
Greetings from the Chairman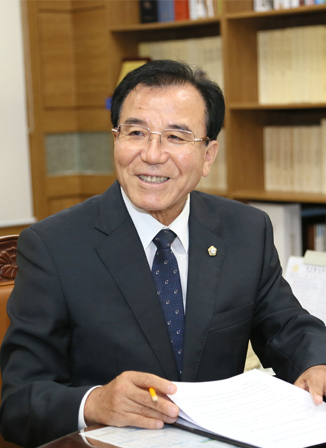 Hello.
We welcome your visiting to
Yeongdong-gun Council homepage.
Hello, I am Yong-rae Kim, the chair of Yeongdong County Council.

The members of the 8th Yeongdong County Council promise you that they will make this council a trustworthy council that truly represents the citizens of Yeongdong County, a county that maintains checks and balances on the executive body of Yeongdong County, a council that gives hope and happiness and a council that brings improved welfare and development to the people and the county.

We will put all of our efforts to make Yeongdong County Council an "Open and Trustworthy Council" that listens to even the smallest voices of the citizens.

We ask for your continued interest and support and we wish you and your family good health and happiness.

Thank you.
Chairman of Yeongdong-gun Council, Kim Yong Lae
---